See What People Are Saying
Carriage House Doors, French Doors, Walk Through Garage Doors
We wanted to let you know how pleased we are with the FrenchPorte garage doors. They have made all of the difference in providing the consistent tone for our remodel. Our garage has HVAC and carpeting and serves as an extra entertainment area when we remove the cars. It has windows on the front side and double french doors opening to the patio, so having the French Porte doors that maintain the overall affect was important and was the only solution we could find.

We have had so many compliments from visitors who say how beautiful the exterior looks with these doors. Some don't even realize they are garage doors.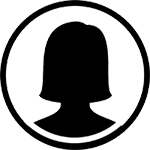 Peggy & Doug G.
I constantly get compliments on how stunning they look. It is by far the best investment we've made on our home. The doors give a whimsical, sunny and warm appearance to the outside, and from the inside they cast a bright, welcoming and light feeling. We love it!!!

Thank you again for working with us.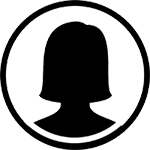 Aruna M.
Well, our new Frenchporte garage door is in and we couldn't be happier!  Neighbors have already made many positive comments about it.  The installers from Overhead Door could not have been more professional or pleasant…you really picked a first-class operation to partner with on this deal.  Thank you again!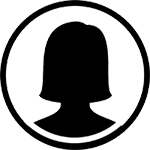 Linda P.
Thanks for responding to my email today. I said I would send you pictures of our FrenchPorte door, and to my surprise the only ones I have were taken in the snow storm of December 2009. When the weather improves I'll get a few more for you. We have been extremely pleased with our FrenchPorte door. After our major renovation a year and a half ago, the garage is the first thing that comes into view, so we wanted that the best it could be. Nothing else we saw had the character and class of the FrenchPorte. Many people coming to the house today for the first time since the renovation comment on how attractive the French doors are; only a few realize it's a garage door. At the risk of sounding like a paid commercial, let me also comment on how diligent the crew was after our door was installed, considerably before even the drywall was hung in the garage. I believe the finishing of the garage caused displacement of the door track, and the crew came by one evening to make the necessary adjustments; they stayed for three hours, then came back the next day until they were satisfied the door was operating smoothly quietly. Long story short, we're very happy to have found FrenchPorte.
Paul B.
I'm writing to let you know how much we love our new FrenchPorte Kendra double doors. They are of top-quality construction and really dress up our home. We love the light present in the garage now, and also appreciate the privacy gained by the brushed polycarbonate panels. Our home is situated on the property such that the garage doors are the first things visitors encounter. No matter what we did with porch columns, brick walkways, landscaping, and paving block, the house appeared to turn a cold shoulder to visitors. Now, with the beautiful 2 over 4 lights in the garage doors, the house appears much more inviting. The installation was also first-class work. As an avid landscaper and renovator, I appreciate great craftsmanship and attention to detail. The installation crew was wonderful. Diligent on every detail. Thank you for producing such a great product.
Mark C.
Ken , we love our new door! They have truly completed our home. It is amazing how many passersby have commented on the unique look. We have tried landscaping, outdoor lighting, paving the driveway and replacing the front windows. Nothing has made the difference that the Frenchporte Door has. We send our thanks for inventing such a wonderful product. Will send pictures your way as soon as it stops raining. Thanks again.
Tim and Jenny S.
To begin, I had to write to tell you what a marvelous idea your Frenchporte doors are! They are really exquisite! My husband and I just happened to see them advertised on HGTV one morning and decided to find out more about them. I am certainly glad we did! We love our new doors and so do our neighbors, friends and extended family. It is simply amazing what the application of a garage door can do for ones home. We wish you great success with the beautiful new garage door concept. Kudos to you and your installers for making all of this possible. Be of luck to you in the future!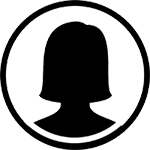 Anna S.
We love our new door and yes, we are happy to refer our friends to Frenchporte. It took the installers a while to get the door hung completely but now that the job is complete, the difference is AMAZING! Thanks for all your help bringing my dreams to fruition. I still cant believe Frenchporte is the only company that has had this idea. You guys are the best.

Many thanks from California
Sean F.
No matter if you are a homeowner, business owner, facility manager or property manager, Frenchporte is very excited to make
your house a home!